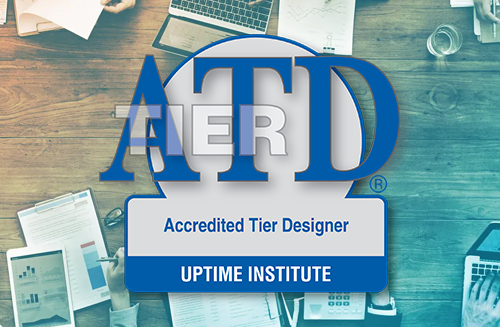 The Uptime Institute Accredited Tier Designer is intended for licensed Professional Engineers with a design management role for data centers and similar technology projects. The program provides the multiple-disciplinary concepts necessary to achieve project design objectives based on the Uptime Institute Tier Standards criteria. The curriculum crosses traditional engineering-discipline boundaries, thus will suit design professionals who are responsible for project delivery.
This course will provide instruction to design professionals, in the context of real-life designs, on practical application of the Tiers, including common issues and misconceptions.
This course responds to :
a) the fact that the Tier Classification System is increasingly propagated in data center projects across the globe
b) consistent feedback from the engineering community that the Tier Classification white paper in and of itself does not provide a sufficient initiation point for a detailed design solution.
The course focusing on materials and concepts of a technical nature, and culminates in an examination. For individuals that pass the examination, the Uptime Institute will award an Accredited Tier Designer endorsement. The course is administered by Uptime Institute Faculty with field experience in the practical application of the Tiers. Furthermore, each Faculty is a co-author of the Tier Classification and Operational Sustainability white papers and a Tier Certification Authority.